Michigan Philharmonic Board of Directors
OFFICERS
President – Christopher Belcher, Wealth Management & Trusts Advisor
Past President/Ex-Officio – Audrey Mistor, Executive V.P. & Manager of Wealth Mgmt., Monroe Bank and Trust
Vice President – Narendra Sheth, retired, Ford Motor Company, President, Geetmala Foundation
Secretary – Pam Hall, Senior Loan Officer, Union Home Mortgage
Treasurer – Ronald H. Frechen, retired CPA
MEMBERS
Steve Alexandrowski, Certified Financial Planner, GEM Asset Management
Luan Brownlee, retired, Plymouth Canton School District
Gail Grieger, Executive Director, PARC
Cathy Hasse, President, Friends of the MI Phil
Kenneth Kaiser, Vice President of Global Electronic Engineering, TRW Automotive
Kevin Kramer, Vice President & Private Banking Officer, Plymouth District, Bank of Ann Arbor
Ron Masino, retired, Ford Motor Company
Susan Noetzel, Arts Advocate
Barton Polot, Chair, Department of Music, Schoolcraft College
Kathy Ruble, Executive Marketing Director, Ally Financial
Susan Weaver Schwandt, Executive Communications Team Leader, Health Alliance Plan
Donald Soenen, President & CEO, Sensors, Inc., retired, Director PARC
Michigan Philharmonic Artistic & Administrative Staff
Michigan Philharmonic:
Nan Washburn, Music Director and Conductor
Beth Stewart, Executive Director
Cecilia Escobar, Marketing Coordinator
Catherine Byrd, Bookkeeping & Admin Support
Faith Demorest, Orchestra Personnel Manager
Jane Libbing, Education Coordinator
Ben Derrick Graphic Designer
Mary Tavana, Volunteer Office Assistant
Michigan Philharmonic Youth Orchestra:
Nan Washburn, Advisor
Hektor Qyteti, Artistic Director and Principal Conductor
Joanna Goldstein, Flute Choir and Wind Ensemble Conductor
Jane Libbing, MPYO Manager
Meet Our Staff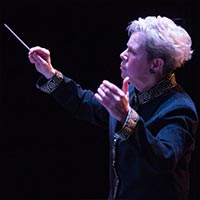 Nan Washburn
Winner of The American Prize in Conducting, Professional Orchestra Division in 2013, The American Prize Ernst Bacon Memorial Award for the Performance of American Music, professional division, 2016, and of 19 ASCAP awards for Adventurous Programming from the League of American Orchestras, Nan Washburn is one of the most innovative and dynamic conductors working in the U.S. today. For her engaging performances and fresh approach to…read more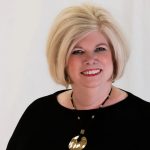 Beth Stewart, Executive Director
Beth is in her sixth year as Executive Director of the Michigan Philharmonic. She holds a B.A. in History and an M.S. in Historic Preservation with an emphasis in Educational programming and management. Beth was the Executive Director of the Plymouth Museum for 17 years prior to joining the Philharmonic staff.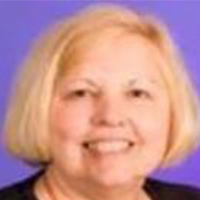 Faith Demorest, Personnel Manager
Faith began her musical career at age seven. At ten she performed as the youngest musician with the Redford Civic Symphony under founder and conductor John Gajec. During high school, she studied with Minota Pollock and Gordon Staples, and served as concert master of the Livonia Youth Symphony. Faith went on to study at Taylor University, Jackson College, U of M, and Mount Wachussett College, studying violin performance and theatre production as well as costume design. Show performances include Jesus Christ Superstar, The Lion King, Cats, Chicago, Annie, Joseph, Peter Pan, Hairspray, Sweet Charity, King and I, Thoroughly Modern Millie, Ain't Misbehavin', Hello Dolly, South Pacific, My Fair Lady, Titanic, and The Singing Christmas Tree.
Faith has toured internationally with chamber groups and choral groups. Performances include Michigan Philharmonic, Dearborn Symphony, Warren Symphony, Adrian Symphony, Ann Arbor Symphony, Livonia Symphony, Southern Great Lakes Symphony, Venice Symphony, Florida West Coast Symphony, Ann Arbor Chorale, The Comic Opera Guild and Redford Civic Symphony. As well as teaching violin and viola she manages and performs with "The Paris Project", an international string quartet. In addition to her work with Michigan Philharmonic. she is the music librarian at Northridge Church, Production Coordinator with The Comic Opera Guild, and music librarian with the Dearborn Symphony.When she is not performing, Faith loves gardening, working at her historical farm, doll making and spending time with her six grand-children.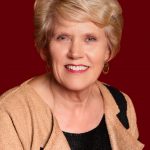 Jane Libbing, Education Coordinator and Youth Orchestra Manager
A long time resident of Plymouth, Jane has been actively involved in many areas of the community. After receiving degrees from Chatham College and Eastern Michigan University, she taught for 32 years in Northville, Plymouth-Canton and Wayne-Westland. In 2004, the Michigan Philharmonic hired her as their Education Coordinator to administer the CLASSical Music Outreach program in the schools and to manage the Michigan Philharmonic Youth Orchestra.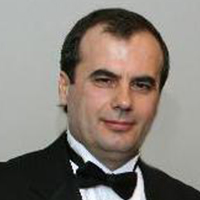 Hektor Qyteti, Conductor of MPYO Sinfonia and Strings
An accomplished professional violinist, Hektor Qyteti is the Principal Second Violin in the Michigan Philharmonic. He is also the Assistant Concertmaster of the Grosse Pointe Symphony and plays in the violin sections of numerous other Detroit Metro area orchestras, including symphonies in Dearborn, Warren, Rochester and Pontiac. Prior to his moving with his family to the U.S., he had a five-year tenure as Concertmaster of Korce Philharmonia Orchestra in Albania, during which time he performed as soloist in the Mendelssohn, Tchaikovsky, Beethoven and other major concertos.
A dedicated teacher, Hektor maintains a busy schedule teaching violin and chamber music privately, and as an instructor at Jerry Luck Studios and Evola Music Center. He has also served on the faculty of Steppingstone School for the Gifted in Farmington. For 10 years in Albania, he was the Music Director of the Board of Education at the prestigious Korce Tefta Tashko K-12 and High School, essentially the equivalent of magnet/pre-conservatory schools in the U.S.
He received a Performance and Teaching degree from the Academy of Arts in Albania and later continued with advanced studies in teaching at Oakland University.