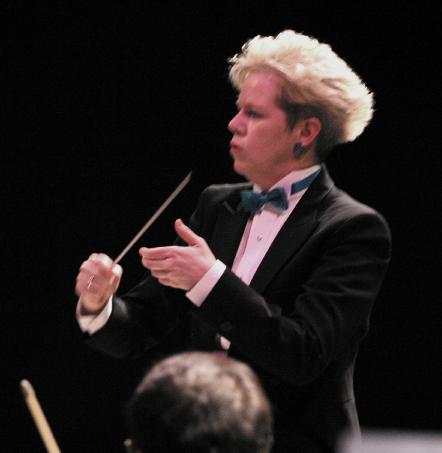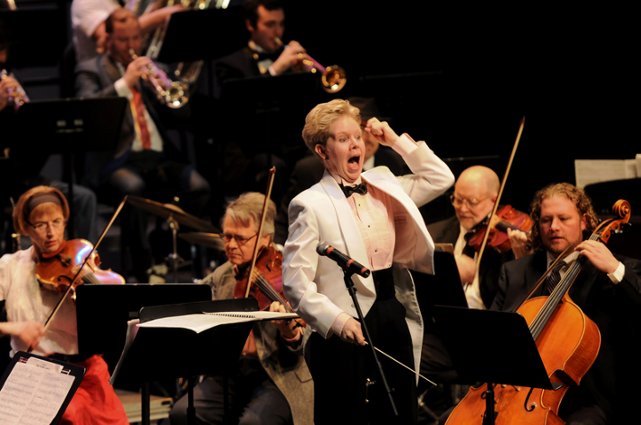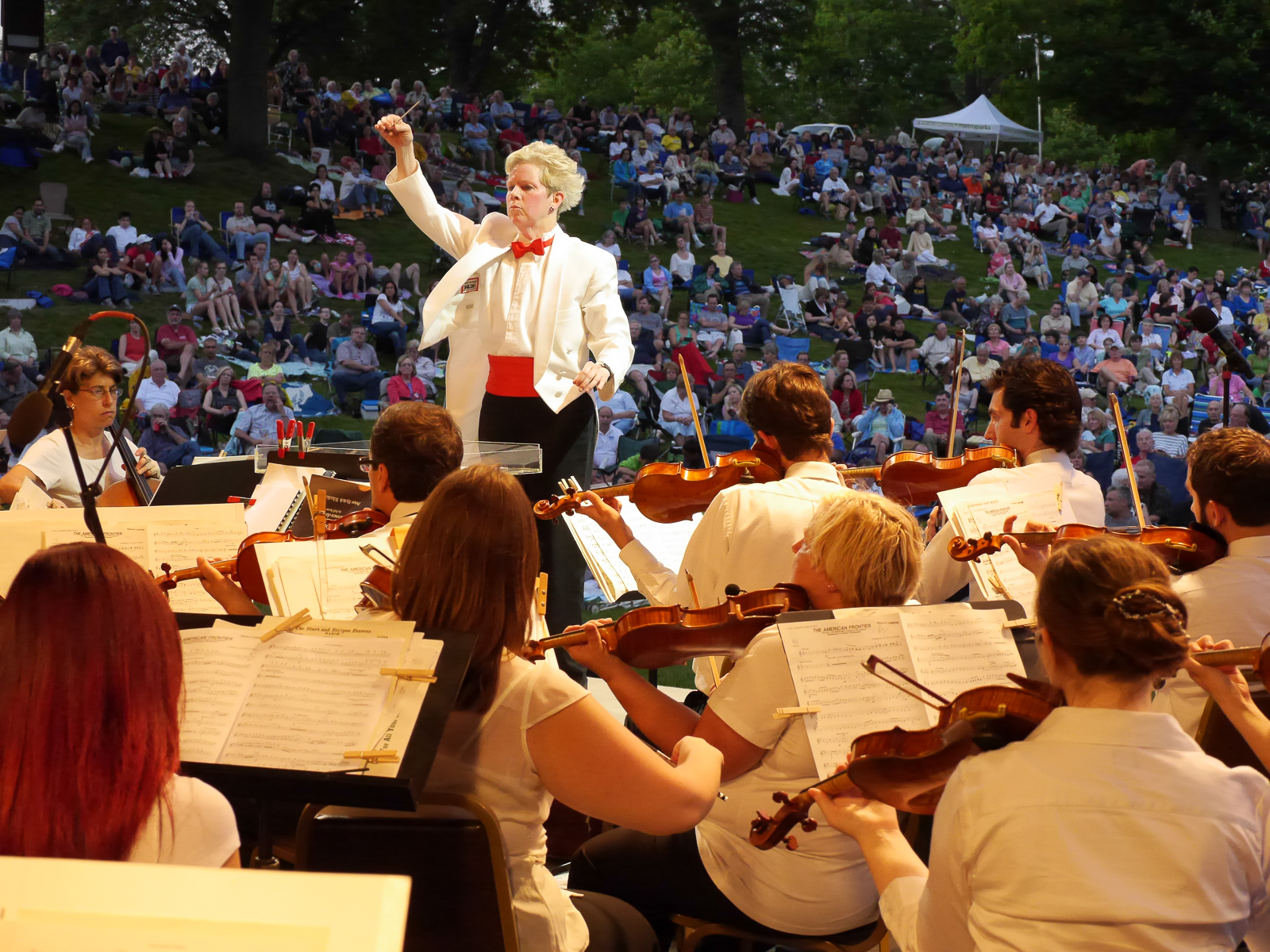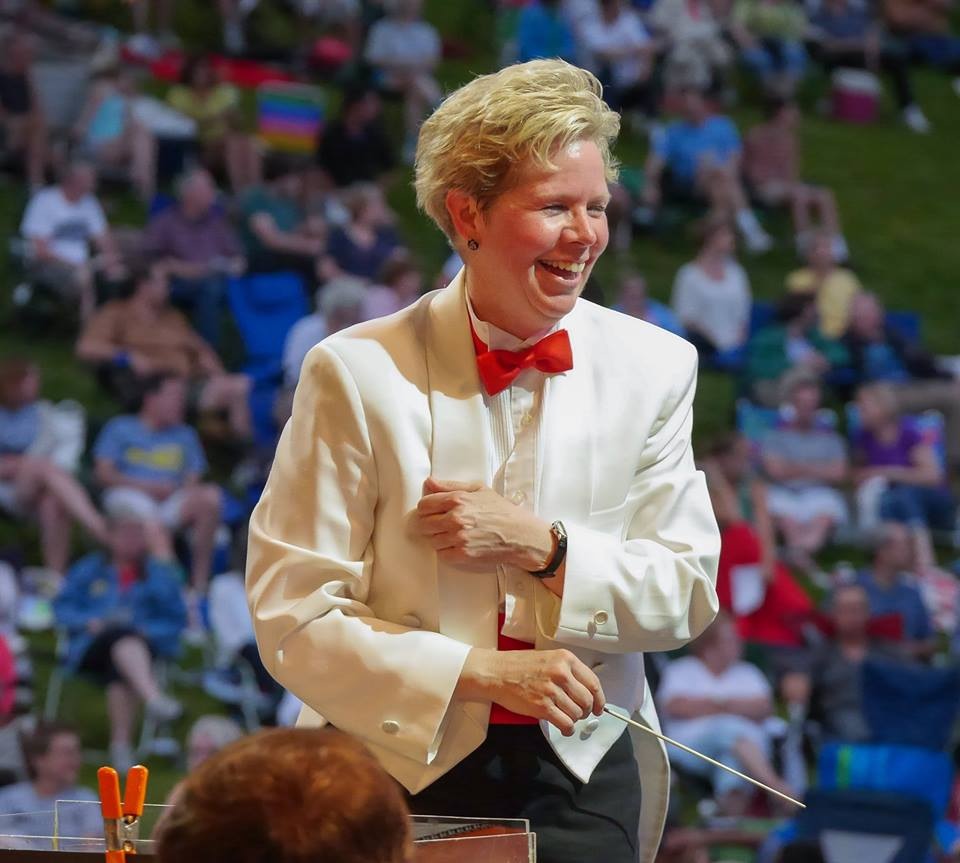 Winner of The American Prize in Conducting, Professional Orchestra Division in 2013, The American Prize Ernst Bacon Memorial Award for the Performance of American Music, professional division, 2016, and of 19 ASCAP awards for Adventurous Programming from the League of American Orchestras, Nan Washburn is one of the most innovative and dynamic conductors working in the U.S. today. For her engaging performances and fresh approach to concert programming, critics have hailed her work as having "perspicacity, nerve, imagination and all-round savvy."
She is now in her 19th season as the Music Director and Conductor of the Michigan Philharmonic. In 2009, she took on the additional position as Artistic Director and Principal Conductor of the Michigan Philharmonic Youth Orchestra. She recently completed a five-year tenure as the Artistic Director and Conductor of the West Hollywood Orchestra. She has also served as Music Director of Orchestra Sonoma, the Camellia Symphony in Sacramento, Principal Conductor of the Channel Islands Symphony, the Acalanes Chamber Orchestra, the American Jazz Theater, and Director of the San Francisco State University Symphony Orchestra. She made her opera conducting debut in Los Angeles with the full production of Humperdinck's Hansel and Gretel with the El Dorado Opera Company. This season she returns to California to make her debut with the San Luis Obispo Symphony.
For her pioneering work, Ms. Washburn has been featured on National Public Radio, in WESTWAYS MAGAZINE, COASTLINES MAGAZINE, SAN FRANCISCO FOCUS MAGAZINE and the American Symphony Orchestra League's SYMPHONY MAGAZINE. She has worked with and performed works by many of the leading composers in the U.S. today, including Ned Rorem, Libby Larsen, Ellen Zwilich, John Corigliano, Joan Tower, Alvin Singleton, Chen Yi, Lou Harrison, Tobias Picker, Lowell Liebermann, Zhou Long, Harold Farberman, Alice Gomez, Michael Daugherty, Jennifer Higdon, and Mary Watkins. Notable soloists include Sharon Isbin, Donald McInnes, Norman Fischer, Kaaren Erickson, Geraldine Walther, Sharon Robinson, Judy Collins, Mark O'Conner, Mason Williams, Jason Graae, Jo Anne Worley, Bruce Vilanch, Blair Underwood and John Walz.
Born in Denver and raised in Southern California, Nan Washburn has conducted throughout the United States, including the symphony orchestras of Richmond, Sacramento, Wyoming, Eugene, Berkeley, Marin, Cheyenne, Dubuque, Perrysburg, Stockton and Napa Valley. Other guest appearances have been with Oregon Mozart Players, Women's Philharmonic, Colorado and California All State Honor Orchestras, University of Michigan Philharmonia and Firelands Symphony in Sandusky, Ohio.
Ms. Washburn first came to national attention as the co-founder, the Artistic Director, and Associate Conductor of the San Francisco-based Women's Philharmonic from 1980 to 1990. During that time, she became one of the leading authorities on and advocates for orchestral works of women composers. She researched and reconstructed historical scores, commissioned new works, and programmed and performed dozens of works by women. In addition, she created some of the orchestra's most successful projects, such as their educational concerts and the New Music Reading Sessions. She was also Musical Producer of their first CD, "Baroquen Treasures."
Ms. Washburn earned her Bachelor's of Music with highest honors from the University of California at Santa Barbara, receiving the Chancellor's Scholar Award and earning her Master's degree in performance from New England Conservatory of Music. She received the Alan Marlowe Memorial Woodwind Award while attending the Music Academy of the West.
A professional flutist for a number of years, Ms. Washburn began her studies in conducting in 1984 working with Denis de Coteau at CSU Hayward. She continued studies with Harold Farberman for three years at the Conductors Institute, and at the Aspen Music Festival as a scholarship student of Paul Vermel. In addition, she has participated in several masterclasses, working with Daniel Lewis, Gustav Meier, Donald Thulean, and Lawrence Leighton Smith. During the summer of 2002, she was on the faculty at the Conductors Institute at Bard College in New York.
Ms. Washburn has been honored with the Distinguished Service Award from New York Women Composers, the Sonoma County Independent Indy Award and the Girl Scout Role Model Award. She has received an Outstanding Local Hero Award from KQED (San Francisco) and the Women's Foundation of California, has been recognized among "Women in Leadership" by the city of West Hollywood, and recently was honored as an S.A.I. National Arts Associate.
For more information, please visit her website at: NanWashburn.com