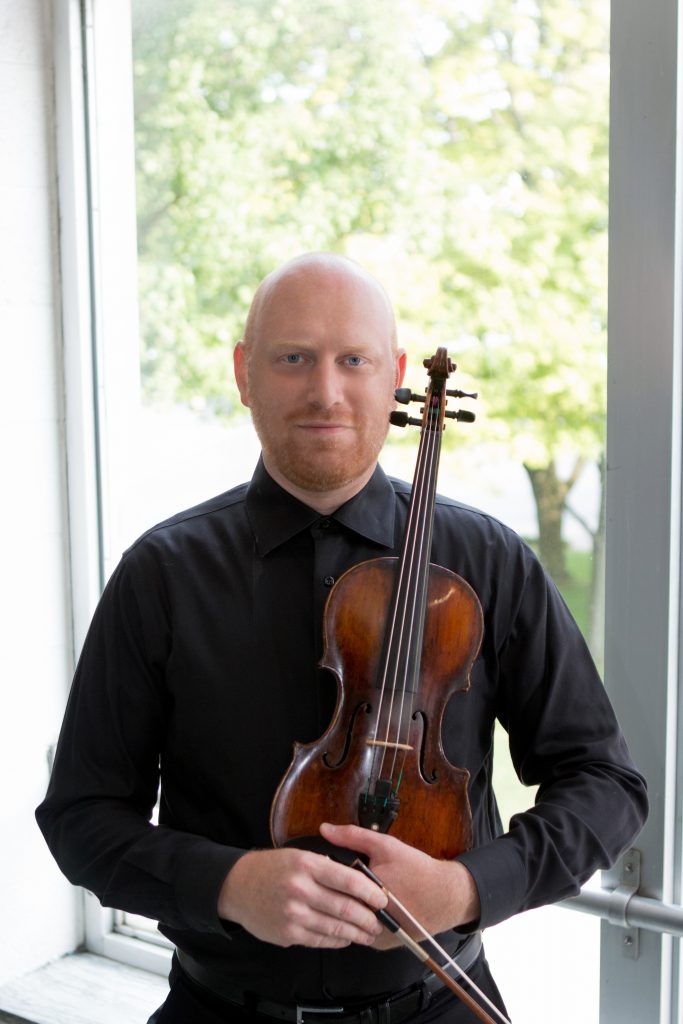 Concertmaster
Joseph Deller received his Bachelor of Arts Degree in Violin Performance from Hope College and has pursued a freelance career in the Detroit Metropolitan area. He currently serves as Concertmaster for the Michigan Philharmonic and is a member of the Flint and Dearborn Symphony Orchestras.
Also a member of the Troubadours, an outreach group through the Flint School of Performing Arts, he is highly engaged with young people, telling stories and sharing character building through music and the arts. He is Conductor of the Concert Orchestra for the Dearborn Youth Symphony and maintains a private studio at home. He is a founding member of the New Verse Chamber Ensemble, which performs annually at the Black Crystal Cafe in Ann Arbor.
Recently, he has become involved with the Lullaby Project through the Carnegie Institute in New York.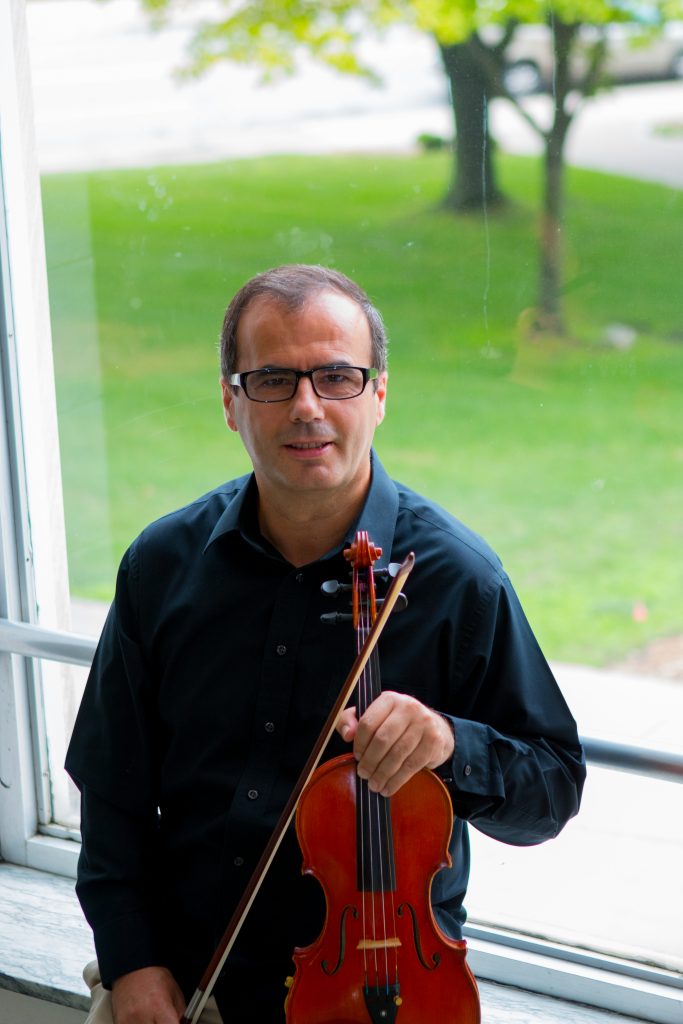 Principal Second Violin
Hektor Qyteti served as the Assistant Concertmaster for the Michigan Philharmonic for the seven years before being promoted to his current position of Principal Second Violin. He is also the Assistant Concertmaster of the Grosse Pointe Symphony as well as playing in the violin section of numerous other Detroit Metro area orchestras, including symphonies in Dearborn, Warren, Rochester and Pontiac.
Prior to moving with his family to the U.S., he had a five-year tenure as Concertmaster of Korce Philharmonia Orchestra in Albania, during which time he performed as soloist on the Mendelssohn, Tchaikovsky, Beethoven and other major concertos. A dedicated and highly sought-after teacher, Mr. Qyteti maintains a busy schedule teaching violin and chamber music privately at PARC and Evola Music Center. He has also served on the faculty of Steppingstone School for the Gifted in Farmington. He is the conductor of the Strings and Sinfonia ensembles of the Michigan Philharmonic Youth Orchestra.
For 10 years in Albania, he was the Music Director of the Board of Education at the prestigious Korce Tefta Tashko K-12 and High School, essentially the equivalent of magnet/pre-conservatory schools in the U.S. He received a Performance and Teaching degree from the Academy of Arts in Albania and later continued with advanced studies in teaching at Oakland University.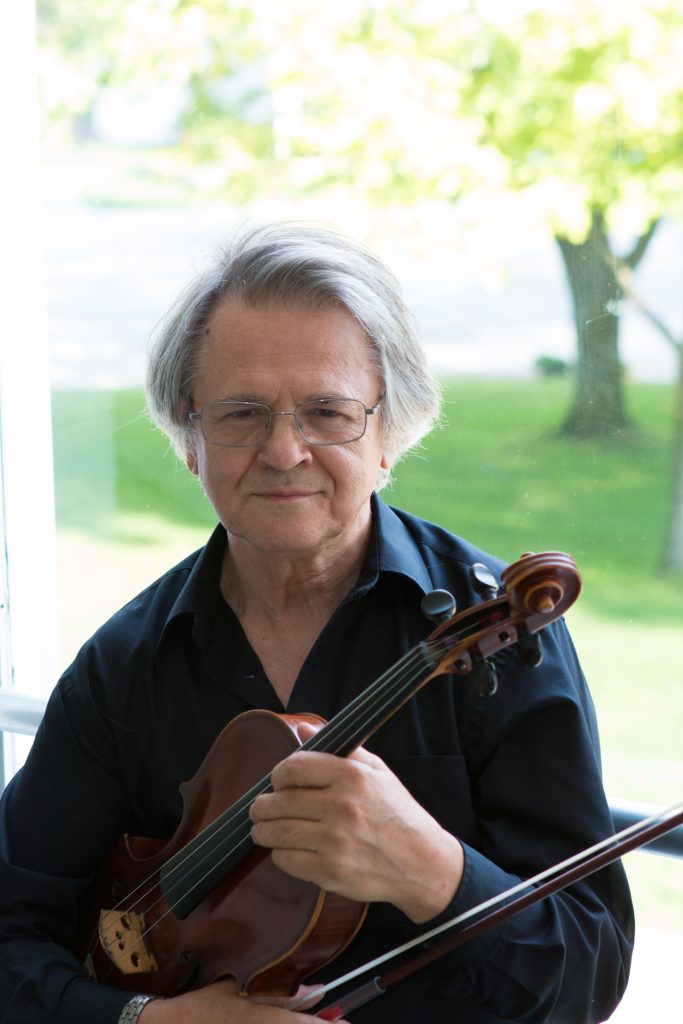 Principal Viola
Mircea Cure was born in Romania. After receiving his diploma in performance and chamber music from the Gheorghe Dima Conservatory in Cluj-Napoca, he played with the Timisoara and Arad Symphony Orchestras, touring extensively in Italy, Germany, Greece, Hungary, and Bulgaria.
In addition to his position with the Michigan Philharmonic, he has also played with numerous local orchestras including Dearborn Symphony, Warren Symphony, Southern Great Lakes Symphony, and Livonia Symphony, among others. He has performed as a soloist with Rochester Symphony, Southfield Symphony, Southern Great Lakes Symphony. Additionally, he has recorded classical music with a number of smaller groups, as well as the Michigan Philharmonic on their Magical Tunes & Marvelous Tales album. Mr. Cure is a sought-after freelance performer and teacher in the metropolitan Detroit area.
He also gives private instruction at Berkley Music, Cranbrook Schools, as well as maintaining his own private studio.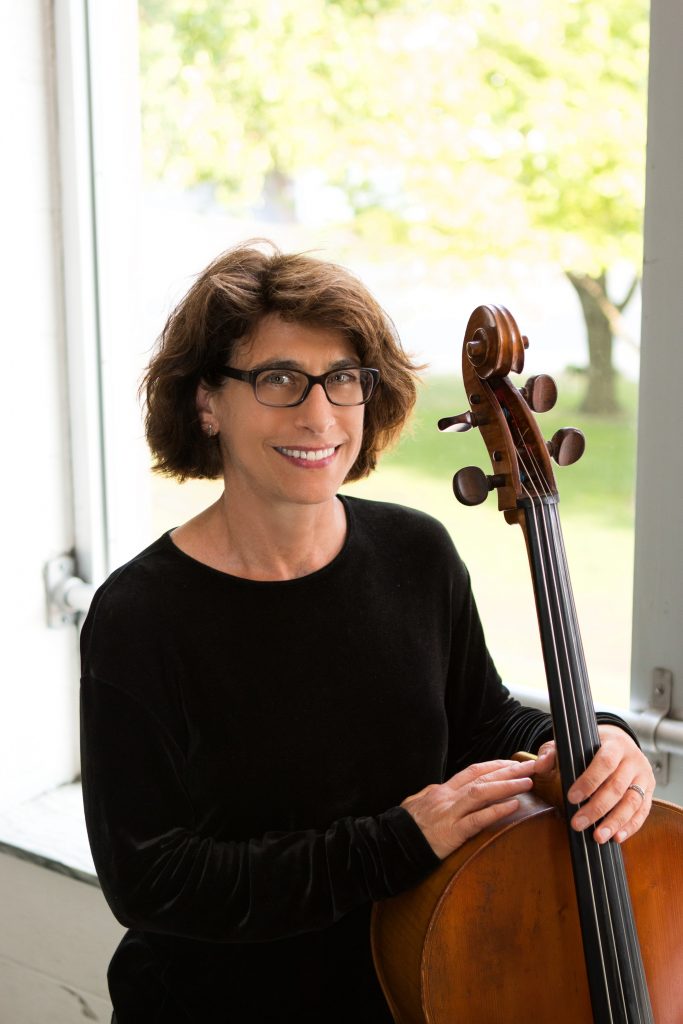 Principal Cello
Amy Kuras was born and raised in New York, where she studied cello at Manhattan School of Music, Chautauqua Institute and the Downeast Chamber Music Program. She studied music performance as an undergraduate at Northwestern University and has a Master's Degree from the University of Michigan in Landscape Architecture.
Ms. Kuras continues to practice landscape architecture as well as cello, serving as the park planner for the City of Ann Arbor as well as the principal cellist for the Michigan Philharmonic. She has played with several symphonies around Southeast Michigan, including the Ann Arbor Symphony and the Adrian Symphony and regularly freelances in the area. She also enjoys playing chamber music in and around Ann Arbor.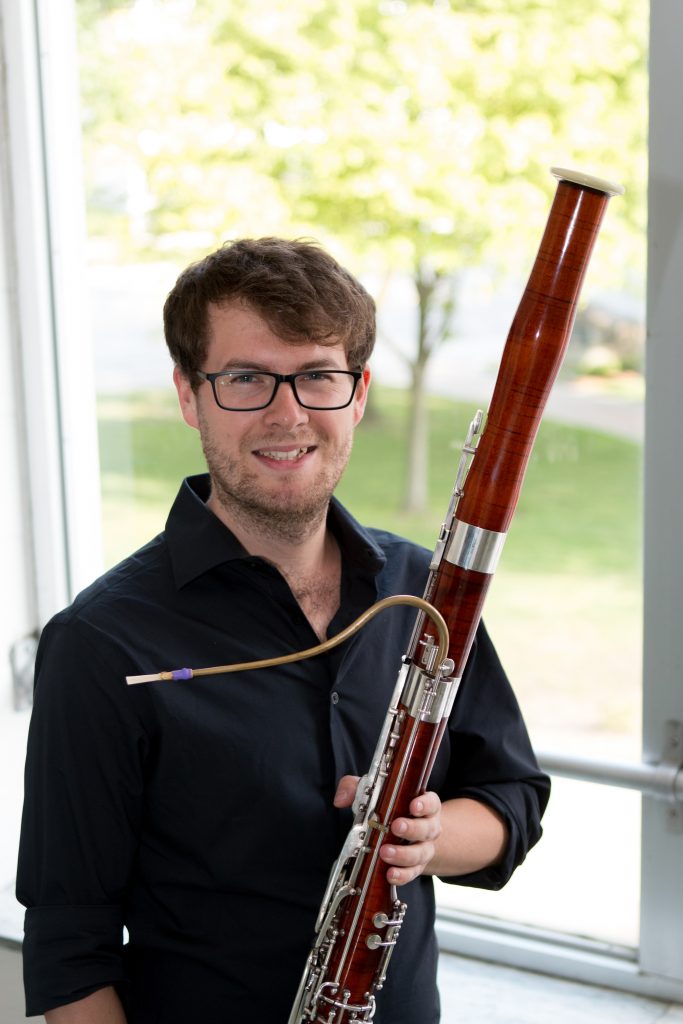 Principal Bassoon
Recently appointed Principal Bassoon of the Michigan Philharmonic, Alexander Carlucci is an active orchestral player, chamber musician and soloist in Michigan and the Midwest.  In concert, he has appeared with the Adrian and Jackson Symphonies (MI) as well as in Washington DC as a member of the Washington Chamber Orchestra.  An advocate for new music, he has performed in events for New Music Detroit with the AEPEX Contemporary Performance ensemble and in concerts with the SONAR New Music ensemble in Baltimore, MD and the Occasional Symphony of Baltimore.  Mr. Carlucci's interests in music of the twenty-first century have also led to frequent premiers of new works with the Peabody Camerata New Music Ensemble.   As a member of the Washington Chamber Orchestra, Mr. Carlucci has recorded with Centaur Records and has recorded on the Naxos Label under the direction of Baltimore Symphony Conductor, Marin Alsop.
Mr. Carlucci earned a Masters of Music degree from The University of Michigan where he was a graduate fellow studying with Jeffrey Lyman. Prior to that, he studied with Phillip Kolker of the Baltimore Symphony, earning a Bachelor of Music Degree at the Peabody Institute of Music while simultaneously completing a Bachelor of Arts Degree in Natural Sciences with concentrations in Biophysics at the Johns Hopkins University.  His scientific pursuits have led him to publish research studying heart arrhythmias as well as an iPhone application to detect atrial fibrillation.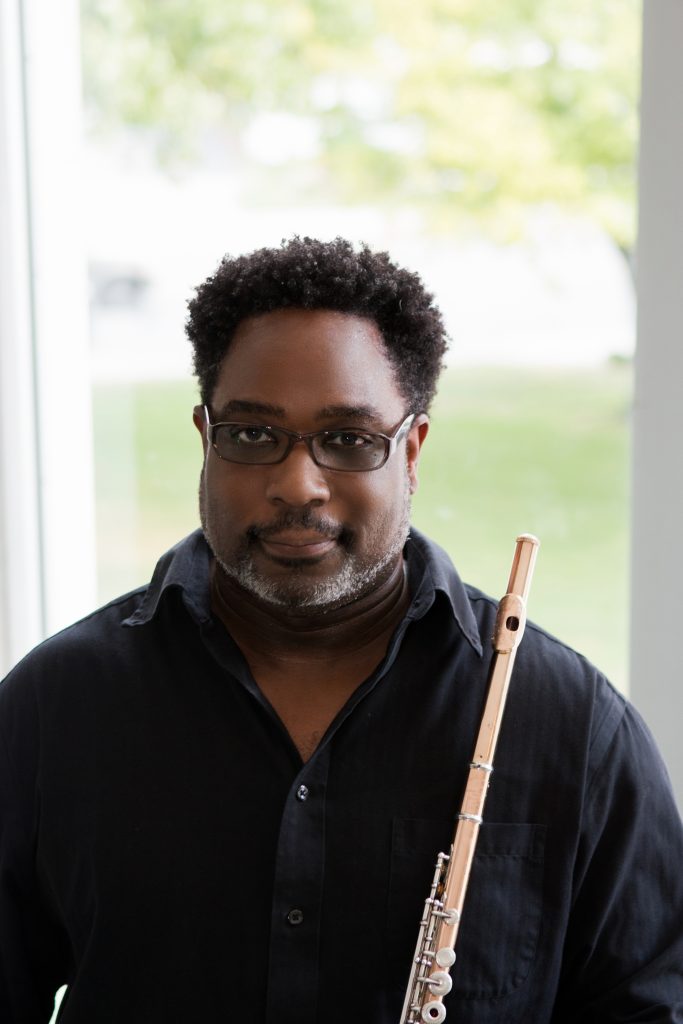 Principal Flute
Dennis Carter is a rising star in the Detroit classical music scene and was awarded Best Classical Instrumentalist at the Detroit Music Awards 2009. Dennis Carter has a Bachelor of Music in Flute Performance from Wayne State University. His teachers were Ervin Monroe and Clement Barone. He continued his studies by winning an Orchestral Apprenticeship with Operalaboratorio in Palermo, Sicily and by invitation to attend Julius Baker's Masterclass as a Performer. He is well known as a soloist in the area, having performed with the Wayne State University, Warren Symphony, Emerald Sinfonietta, National Association of Negro Musician Association-Collegiate Young Artist Concert, African American Composers Concert at Wayne State and with the Brazael Dennard Community Chorus. He has toured the U.S. with the NY Gilbert and Sullivan Players, The New Sigmund Romberg Orchestra and Carl Rosa Opera Company (UK). Currently Principal Flutist with the Michigan Philharmonic, Dennis also holds that position with the Fisher/Masonic Theater Orchestra of Detroit, Warren Symphon and the Dearborn Symphony.
A busy freelancer, he has performed with the all of the area orchestras including Detroit Symphony, Ann Arbor Symphony and most recently the Michigan Opera Theater Orchestra. In addition to performing, Dennis taught flute for Henry Ford Community College, is an Assistant Teacher with the Southfield Public Schools Elementary Band and Orchestra and is a Performance Coach/Theory Instructor for the Sphinx Preparatory Institute.
Principal Timpani/Percussion
Ray Riggs grew up in Detroit, graduating from Cass Tech High School. He studied percussion with Norman Fickett and Salvatore Rabbio, both of the Detroit Symphony Orchestra. He attended the Eastman School of Music in Rochester New York where he studied with John Beck, and at Wayne State University in Detroit, resuming his studies with Salvatore Rabbio. Ray received a Bachelor's of Music from Wayne State in percussion performance.
While at Eastman, Ray became interested in emergency work, became certified as a New York State Emergency Medical Technician and began working for the EMS system in Rochester, NY. Upon returning to Detroit, Ray was the Timpanist with Michigan Opera Theater, 1978-80 as well as playing many other free-lance jobs, including extra and substitute with the Detroit Symphony Orchestra. Ray was hired by the West Bloomfield Fire Department in 1979 as a firefighter/paramedic. He rose through the ranks, retiring from the fire department in 2009 as the Assistant Fire Chief in charge of emergency operations; he continued to carry on an active musical performing schedule throughout his career with the fire department.
Currently, in addition to his position as timpanist with the Michigan Philharmonic, Ray is principal percussionist with the Birmingham/Bloomfield Symphony, percussionist with the Dearborn Symphony, timpanist with the Rochester Symphony, and a member of the Golden Rain Percussion Ensemble. Ray is also working as a consultant with SEMCOG, the Southeast Michigan Council of Governments as their public safety expert.
Ray is married to Tracey, an active freelance violist and middle school orchestra teacher. They have three grown children and two grandsons.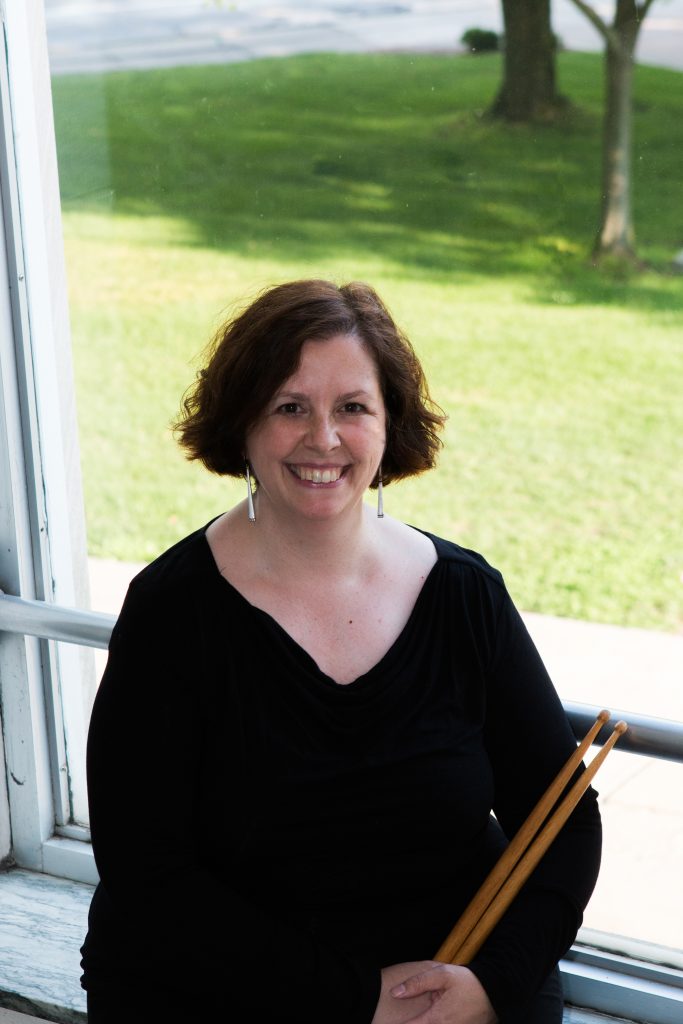 Principal Percussion
Kristen Tait earned her Bachelor's degree from Kent State University and Master's and Doctoral degrees from the Eastman School of Music. She has performed throughout the United States, Canada, and Japan, as well as in Germany and Indonesia.
She often tours the Midwest with the New York Gilbert and Sullivan Players. As the duo Musica Batteria, Kristen and fellow Michigan Philharmonic percussionist Lynn Koch present educational programs and perform concerts throughout Michigan. Having taught at both Adrian and Olivet Colleges, Kristen now teaches at Oakland University and Macomb Community College, and is also the head of the Circulation Department for the Baldwin Public Library in Birmingham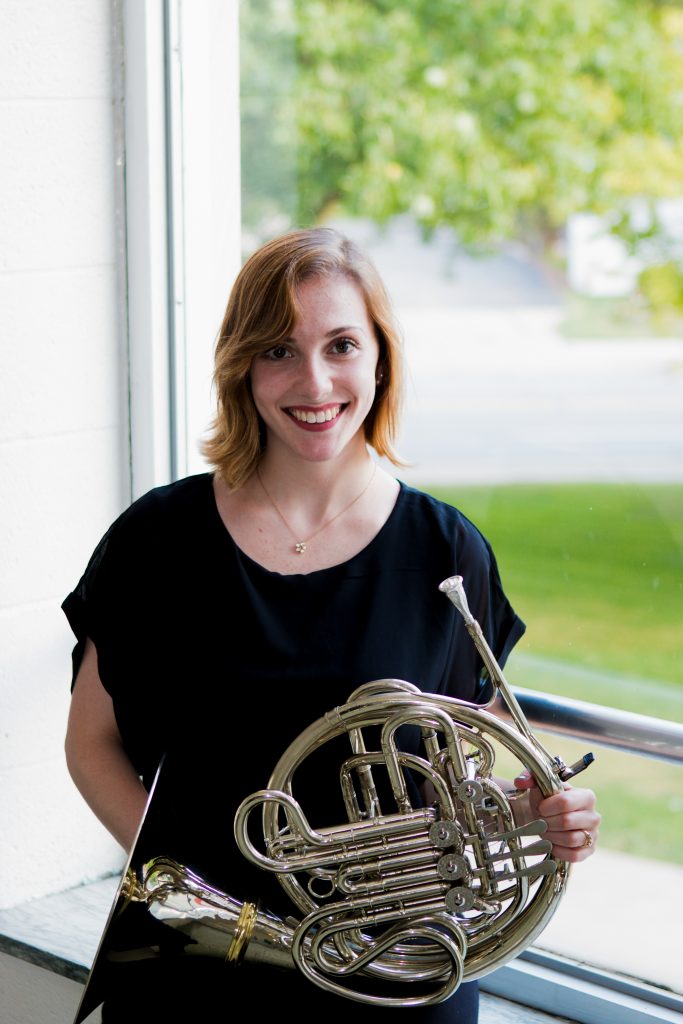 Principal Horn
Hailing from Atkinson, New Hampshire, Morgan holds a degree in French Horn Performance from the University of Michigan. Morgan also studied music education for two and a half years during her time at U-M. She has been teaching horn for nine years in a variety of settings, including private lessons, group lessons, and chamber music groups.
She teaches all ages and skill levels from children to adults. In lessons, Morgan focuses on having her students hone musicality and creativity while also learning fundamental music skills and horn technique. Morgan fosters a relaxed, creative learning environment so that all of her students are able to have positive musical experiences.
As a performer, Morgan is currently principal horn in the Michigan Philharmonic Orchestra and is second horn in the Dearborn Symphony Orchestra. She also subs with the Adrian Symphony Orchestra, Merrimack Valley Philharmonic Orchestra (MVPO), and New Hampshire Philharmonic Orchestra. She is a performing artist with Chamber Music Michigan and has appeared as a soloist with the MVPO. Morgan has collaborated, performed, and recorded with a variety of artists, including Adam Unsworth (with whom she studied during her undergraduate degree), Nancy Ambrose King, Carol Jantsch, Michael Daugherty, and Timothy McAllister.
In addition to teaching and performing, Morgan is also pursuing a career in arts administration. Morgan's ultimate goal as an artist and arts administrator is to make music and art the universal means by which people can connect to one another.
Andy Monefeldt originally began his music studies on violin, which he played throughout high school, adding electric bass his senior year, since the jazz band was in need of a bassist. He didn't begin his college studies as a music major, but after two years switched to music education, eventually transferring to the University of Wisconsin and completing his Bachelor's in music education there, studying with Richard Davis. He taught in the Madison area for several years and moved to Michigan to continue his bass studies at the University of Michigan where he earned a Master's Degree in music performance, studying with Diana Gannett and DSO Assistant Principal Bass, Stephen Molina. Andy currently works full-time at Shar Music, a string instrument specialty store based in Ann Arbor, while contracted to play with three Michigan orchestras. He also maintains a bass studio of local middle and high school students, both jazz and classical players.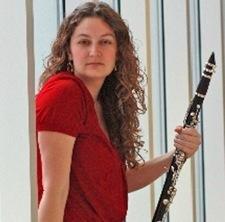 Principal Clarinet
Clarinetist Lisa Raschiatore serves as Principal Clarinetist with the Michigan Philharmonic, Bass Clarinetist with the West Michigan Symphony Orchestra, and as an additional musician with the Grand Rapids, Michigan Opera Theatre, and Detroit Symphony Orchestras, among others.  She regularly performs contemporary music in chamber music settings, most recently with her wind trio, Protea, at various venues including the Detroit Institute of Arts, Trinosophes, and the 2017 National Flute Convention in Minneapolis, MN.  She has appeared with singer Shara Nova (formerly Worden) and her band My Brightest Diamond at many music festivals, most notably with the ensemble yMusic at the Lincoln Center "Out of Doors" Festival in NYC.  She has been a member of Warped Consort and the Aspen Contemporary Ensemble, and has commissioned works from composers David T. Little, Evan Chambers, Andre Myers, and Kirsten Volness. She received her doctorate at the University of Michigan and has taught at Central Michigan University, Alma College, and Adrian College.  She currently teaches clarinet, chamber music, and appreciation courses at Madonna University, directs the Macomb Center for the Performing Arts Clarinet Workshop, is on faculty at the Performing Arts Institute in Pennsylvania, and maintains a private clarinet studio.  For more information, please visit www.lisaraschiatore.com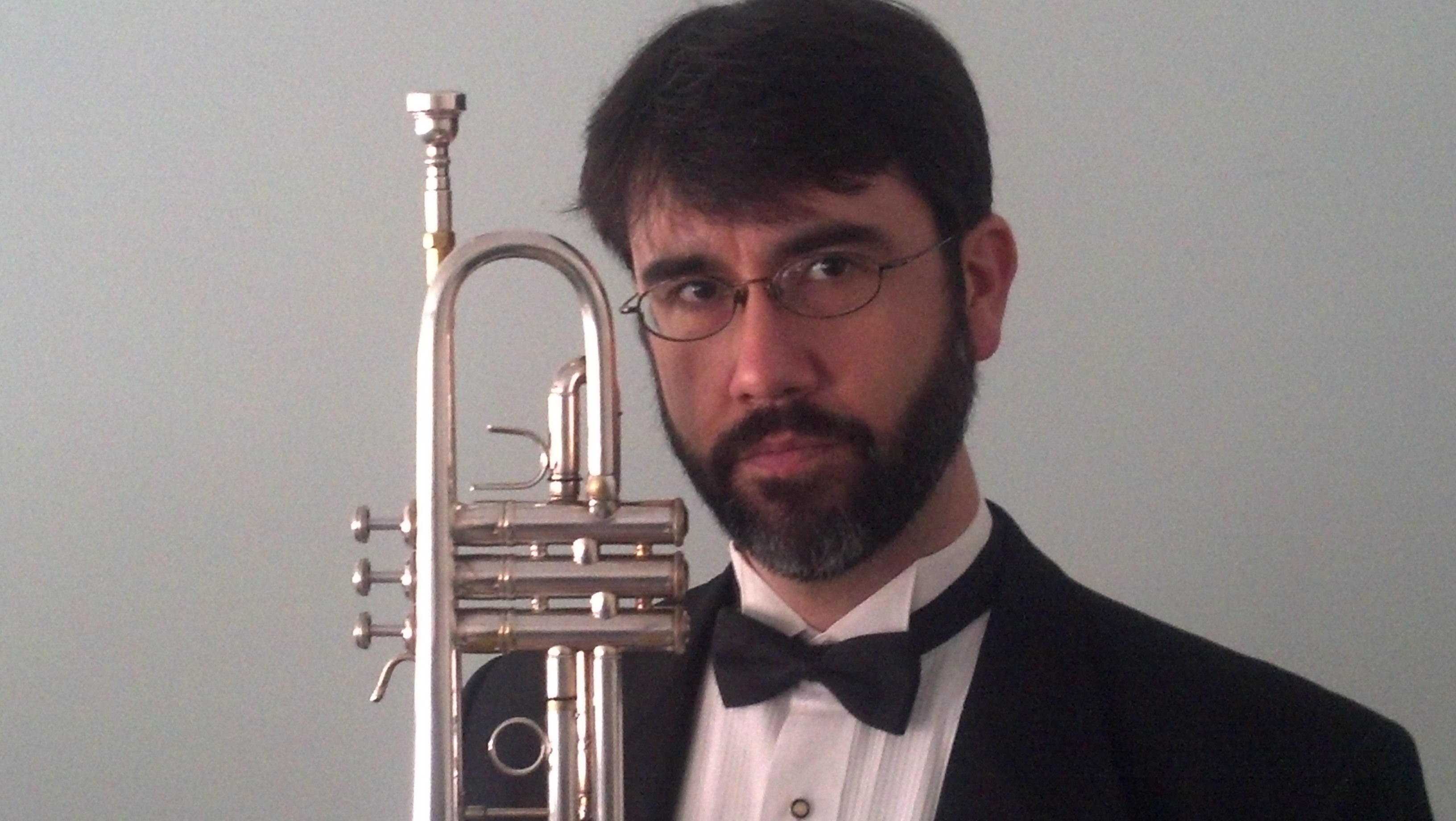 Principal Trumpet
John Hartwick plays trumpet throughout the Detroit metropolitan area, both as a freelance musician and long-time member of several orchestras. In addition to the Michigan Philharmonic, he holds positions with the Dearborn and Warren symphony orchestras. John has performed with the Detroit Symphony Orchestra, Michigan Opera Theatre, Fisher Theatre Orchestra, Oakland Symphony Orchestra, among many others.  When not playing trumpet, John is an active music educator, teaching private lessons, working with school music programs, and as an adjunct Professor of Music at Henry Ford College in Dearborn. He also enjoys arranging and performing chamber music, having appeared with the Motor City Brass Quintet, Detroit Symphony Brass Quintet, and as a founding member of the Michigan Philharmonic Brass Quintet.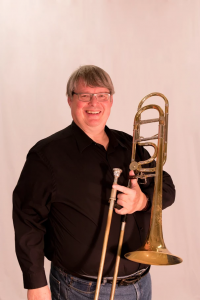 Principal Trombone
Brooks Barnes was born and raised in Ann Arbor. In high school he studied with Joseph Skrzynski, second trombone of the Detroit Symphony. He received a Bachelor's degree in Music Education from Northwestern University, where he studied with Frank Crisafulli, and earned a Master's in trombone performance from the University of Michigan. Brooks is currently second trombone in the Adrian Symphony Orchestra as well as principal trombone of the Michigan Philharmonic. He has performed with the Flint, Saginaw, and Traverse symphony orchestras and also enjoys playing chamber music and jazz. He has been trombonist in the Liberty Brass Quintet, the Burton Brass Quintet and currently in the Michigan Philharmonic Brass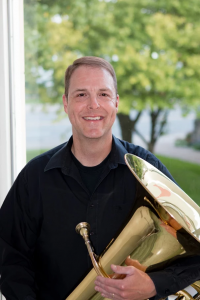 Principal Tuba
Neal Campbell is Tuba Artist-in-Residence for Custom Music International and is a B&S Perantucci Artist. Neal has been on the faculty at universities in Michigan and Ohio, The Blue Lake Fine Arts Camp, and The University of Michigan All State Program. He has performed with the Detroit Symphony Orchestra, Detroit Chamber Winds, The River City Brass Band, Toledo Symphony Orchestra, Toledo Symphony Concert Band and Michigan Opera Theatre Orchestra.  Neal has been a guest artist at regional, national and international music conferences and festivals. In addition to music, Mr. Campbell is also a certified flight instructor and commercial pilot.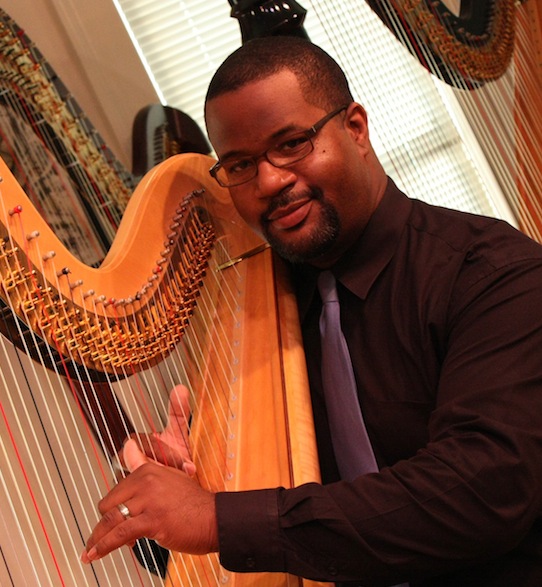 Principal Harp
Detroit native Maurice Draughn received a Bachelor's of Music degree with a concentration in Harp Performance from Wayne State University. He completed two summers of study with world-renowned harpist Lucile Lawrence at the Boston University Tanglewood Institute in Lenox, MA, and earned a Master's of Church Music with a concentration in Harp and Organ Performance from Southern Baptist Theological Seminary in Louisville, KY. He has appeared as soloist with the Michigan Philharmonic, Birmingham-Bloomfield Symphony, Rochester Symphony, Detroit Symphony Civic, and Southern Seminary Orchestras. He has appeared with noted performers such as Aretha Franklin, Ray Charles, Robert Sims, the Three Irish Tenors, and Glen Campbell. He is also an arranger and composer of music for the harp, voice and choir. As a freelance harpist, Maurice performs with several orchestras, including the Rochester, Windsor, and International symphony orchestras and with the Brass Band of Battle Creek. In addition to orchestral performances, he performs regularly in solo and chamber recitals. He can also be heard on several educational and commercial recordings as a studio harpist.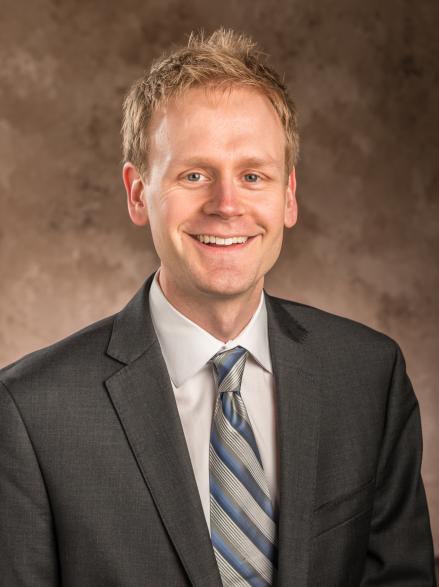 Principal Piano
Patrick Johnson appears regularly throughout the Midwest as a solo, chamber, and orchestral pianist. In the summer of 2014, he performed with the Pittsburgh New Music Ensemble. Other 2013-14 performances included chamber recitals on the seasons of both the Lansing Symphony Orchestra and the Ann Arbor Symphony Orchestra, as well as solo recitals in metro Detroit and at Michigan State University. An avid orchestral musician, he is Principal Piano for the Michigan Philharmonic and the Lansing Symphony Orchestra. He is featured on over forty recordings. Now in his eleventh year as a sacred musician for the Archdiocese of Detroit, he is organist and music director at St. Mary Magdalen Church in Hazel Park. Patrick received degrees in piano performance from the University of Michigan and Michigan State University, as well as a Master's degree in music theory at Michigan State University, where he is currently a doctoral candidate in piano performance and an instructor of music theory.
Chris Wheeler is an oboist based in the mid-Michigan area, performing regularly with ensembles including the Adrian Symphony, Michigan Philharmonic, and Birmingham-Bloomfield Symphony, and has subbed with many others, including the Lansing Symphony and Southwest Michigan Symphony. He is also active as a chamber musician, performing with Shift Ensemble Detroit and pianist Sharon Sweet, as duo PianOboe. Chris also maintains a private studio of oboe students in both the metro Detroit and Lansing areas. He completed Master's degrees in oboe performance and chamber music, studying with Nancy Ambrose King at the University of Michigan, and graduated from the California Institute of Arts (CalArts) with a Bachelor of Fine Arts in oboe performance, studying with Allan Vogel, former principal oboe of the Los Angeles Chamber Orchestra. While at CalArts, he was also an exchange student at the Royal Conservatoire of Scotland, studying oboe with Stephen West and composition with Gareth Williams. His other major teachers include Gretchen Morse, Stuart Horn (oboe), and Marjan Helms (piano/composition). Though classically trained, Chris's other musical interests lie in expanding the boundaries and genres of his musical influences via his own original compositions and songs. In this vein, he recently recorded and released an album of original compositions and songs, "Day by Day," and is currently working on a new album of original music.